Rivers Alliance of CT Home Page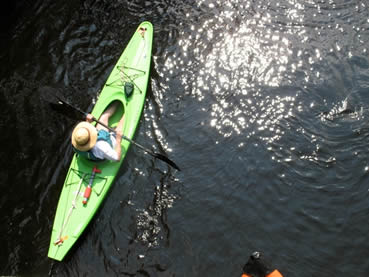 Contact Us
P.O. Box 1797
Litchfield, CT 06759
860-361-9349
rivers@riversalliance.org

Instructions:
Make sure your browser zoom level is at 100% (try Ctrl+ or Ctrl-). Pause your cursor (without clicking) over a circle on the map for some brief information about that access point.

To move to the area next to the one you are on, click in a corner or edge of the map. To return to the state map, click on the Water Trails map icon at the top of this page or use the link at left.

Click on the circle to open a webpage for that access point in a new tab.

PLEASE NOTE: many canoe and kayak guides are in .PDF format and at first, you may not get to the page that has information about the particular place you clicked. If this happens, try refreshing or closing that tab and try again, or scroll to the page number at the end of the URL.

The description of a particular access point may not be at the top of the page you land on. Try scrolling down or using the search function.

We have tried to only show places that most people can use, but there may be access points shown by accident that are on shared private property. Be sure to follow the links and find out if permission is needed to use any access location that is new to you. Please let us know if you find someplace we should not be showing. And of course, let us know of new places to add!.

Remember after and before using our waterways Clean, Drain and Dry everything that comes in contact with the water before going near a different body of water. This is to avoid spreading invasive plants and animals. This includes but is not limited to your boat, paddles, PFD, rod, reel, line, tackle, trailer, car wheels, toys, shoes, clothes, waders, bailer, your children, friends and you. Thanks for helping protect our waterways!

Another Disclaimer:
This information is a general guide only. Rivers are a dynamic environment where flow and difficulty changes with water level and hazards vary with time. Rivers Alliance of CT makes no claim whatsoever that the rivers/waters described are safe in all or any conditions, or that the waters are suitable or safe for every paddler.
The information on access points comes from sources that are independent of Rivers Alliance. We cannot guarantee, and accept no responsibility for, the accuracy of their information and content. This information should not be taken as advice to trespass. The decision to paddle must be yours alone - if you are not sure of skill, don't paddle!