Rivers Alliance of CT Home Page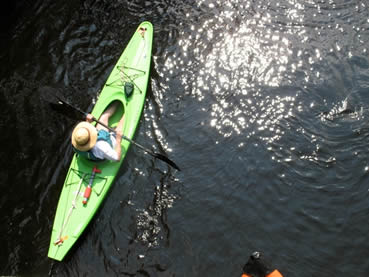 Contact Us
P.O. Box 1797
Litchfield, CT 06759
860-361-9349
rivers@riversalliance.org
Connecticut Water Trails website of Rivers Alliance of Connecticut promotes the use and appreciation of our state's recreational waterways through collaborating with existing local and regional groups, publicizing existing trails, helping in the development of new trails, promoting responsible stewardship of our waterways, fostering connections to communities, and advocating boating safety.
---
Where Can I Paddle In Connecticut?
Click anywhere on the map below to get a more detailed area map to paddler's access points in or near CT. Each detailed area map is based on two USGS topo maps side by side. Or, you can click here to scroll a list of all 412 access points sorted by town. Always scout the trip before getting on the water, and whether canoeing or kayaking, remember your PFD and other precautions! Write to rivers@riversalliance.org if your favorite put-in is not yet on the map.